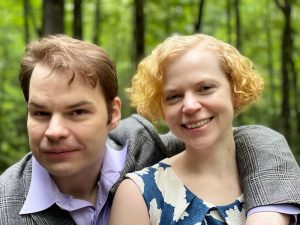 Andrew is a life-long Philadelphian raised in Chestnut Hill. He loves the region and knows every aspect of the city neighborhoods and surrounding suburbs. Andrew has a background in independent movie investment and production, and uses his organizational, directorial, and mediation/negotiations skills to create the best deals for his clients.
Andrew works with his partner Nicole Elizabeth Cook. Together, they are a boutique real estate agent sales team with an enormous passion for cool property!
Anchored in trendy Fishtown Philadelphia for over a decade, Andrew and Nicole are great listeners who pride themselves on dedicated, patient service, and clear, timely communication with both buyer and seller.
Whether in commercial or residential sales or rentals, Andrew and Nicole work as a team to ensure that the buying process is a positive one with no surprises. They're two agents working hard for you—for the commission of one!
Working with Andrew and Nicole allows clients to feel confident purchasing their first home, dream home, first investment, or expanding their investment portfolio. Andrew and Nicole are at their client's side from beginning to end, and for the next house and beyond.
Andrew and Nicole are people-people and love the adventure and fun discovery of real estate! They delight in getting to know their clients individually and in helping to sculpt amazing futures—guiding each client to a property that totally fits their goals.